Loading... Please wait...
You are signed in with a Trade account - prices shown are discounted
Trusted by 38,000 home owners and 7,800 businesses
Trusted by 7,800 businesses and 38,000 home owners
Lighting Style is the Australian market leader in emergency lighting including exit lights, emergency weather-proof and vandal-proof lights, as well as emergency downlights, oyster lights, LED batten lights and flood lights. Our lights are industrial strength and meet all Australian standards. See our
emergency lighting guide
.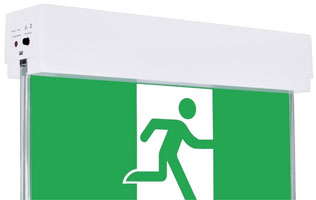 What is an Emergency Light?
An emergency light is a fitting designed to deliver illumination automatically when a building experiences a power outage. Its purpose is to provide basic lighting on the exit paths, thereby guiding the public to safely evacuate during an emergency.
Emergency Lighting Tips
As a rule, buildings with any of the following must have emergency lighting:

A floor area of 300m² or more.
A fire-isolated stairway, ramp or passageway.
All premises with enclosed offices that receive members of the general public.

Make sure that the emergency light complies with AS/NZS 2293 (specifically: AS 2293.3-2005 Standard For Emergency Escape Luminaries and Exit Signs).
All emergency lights must be inspected at least once every 6 months.
Legislation requires that emergency exit signs have image of the running man illuminated in white on a green background.