Loading... Please wait...
You are signed in with a Trade account - prices shown are discounted
Trusted by 38,000 home owners and 7,800 businesses
Trusted by 7,800 businesses and 38,000 home owners
Buy our flood lights online today. We have Australia's largest lighting range. Our outdoor flood lights include LED flood lights, sensor flood lights, security flood lights and solar flood lights. Applications for flood lights include stadiums, parking lots, gardens, factories and work sites. See our
guide to flood lights
.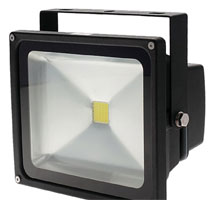 What is a Flood Light?
A flood light is a very bright outdoor lighting fixture with a wide beam angle, generally around 90 to 120 degrees. Most flood lights are built with commercial grade components that enables them to be much brighter than other wall mounted lights. Their name derives from the fact that they flood the area with illumination.
Flood Lights Tips
Flood lights with motion sensors will help increase the security of your premises and reduce electricity bills.
Flood lights are not just about lighting - they are also a great way to illuminate interesting features in your garden such as trees, thereby adding aesthetic value.
Consider covering your flood light with coloured plastic to create stunning results.
For every 10 metres of space you are lighting, make sure you raise the installation height of the flood light by 5 metres.
Flood lights with timers is an excellent way to ensure they are only on at night.
Be aware that flood lights are very bright and can cause light pollution to your neighbours if not installed correctly.