Loading... Please wait...
You are signed in with a Trade account - prices shown are discounted
Trusted by 38,000 home owners and 7,800 businesses
Trusted by 7,800 businesses and 38,000 home owners
Shop our LED panel lights online today. We have Australia's largest lighting range. Our panel lights are all industrial grade and include non-dimmable LED panels, dimmable LED panels, tri-colour panels, office lights and high CRI panels. Applications for LED panel lights include offices, shops, hospitals, schools, warehouses and factories. See our
LED panel lights guide
.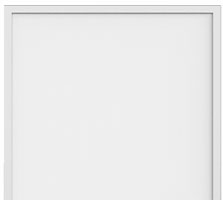 What is an LED Panel Light?
An LED panel light is a fitting that consists of an array of LED strips which are mounted inside a flat panel of semi-transparent plastic. LED panels lights can be rectangular, square or round. They are commonly found in offices and retail stores, and are very popular due to their brightness, wide angle light output and low glare.
LED Panel Lights Tips
An LED panel will save you at least 50% on energy costs compared to older style lighting, and will last much longer as well.
LED panel lights are very easily installed, but installation should be done by a qualified electrician.
If the light guide plate inside an LED panel is made from polystyrene, then it will yellow over time so look out for this.
The standard size for LED panel lights is 1200mm x 300mm.
If you are concerned about the brightness of your LED panel, consider purchasing a dimmable one.
Many LED panels are tri-colour which means the colour temperature - warm white, cool white or daylight white - can be selected by a switch.