Loading... Please wait...
You are signed in with a Trade account - prices shown are discounted
Trusted by 38,000 home owners and 7,800 businesses
Trusted by 7,800 businesses and 38,000 home owners
Do you have a large LED strip lighting job over 20m?
Contact us
to get a bulk discount quote with all the parts you require.
Shop our LED strip lights online today. We have Australia's largest lighting range. Our LED strip lights include waterproof strips, flexible strips and 12V strips. Applications for LED strip lights include signs, steps, pools, bars, kitchen cabinets, floors, bathrooms, patios and hotels. See our
LED strip lights guide
. Please note that we provide only high quality strips as cheap LED strip lights will be low quality and burn out.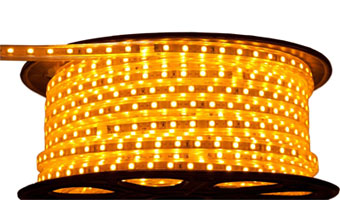 What is an LED Strip Light?
An LED strip light (also known as an LED tape light) is a flexible ribbon on which are mounted light emitting diodes (LEDs) at regular intervals. An LED strip light is embedded to a surface using either an adhesive backing or a profile. Most LED strip lights require 12V or 24V DC drivers for power.
LED Strip Lighting Tips
If you are using double-sided backing, make sure that the your surfaces are spotless and dry before you install the strips.
LED strip lights should be away from direct visibility, so that the only light you see is diffuse.
Dimmable LED strip lights are great for creating good atmosphere.
Cut your strips only on the marked cutting lines.
If there will be any chance of moisture, use waterproof strips.
Use warm white strips for spaces such as living rooms, dining rooms and bedrooms.
RGB LED strips can be used in gardens where they create interesting effects.
Always make sure that your LED strip lights are installed by an experienced, qualified electrician. They require drivers and profiles, so installing them can be quite an art.