Loading... Please wait...
We are open and shipping Australia-wide
You are signed in with a Trade account - prices shown are discounted
Trusted by 38,000 home owners and 7,800 businesses
Trusted by 7,800 businesses and 38,000 home owners
Shop our solar camping lights online today. We have Australia's largest solar lighting range. Our solar camping lights include solar lanterns and portable solar lights. Applications for solar camping lights include camping, hiking and tracking.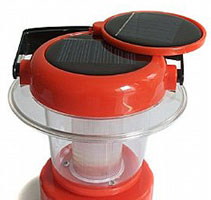 Solar Camping Lights Tips
When charging, make sure that the solar panels are positioned away from the shade.
Always allow at least two days for the solar light to get fully charged, and whilst camping try to get as much sun as possible to recharge the battery.
Clean the solar panel with a soft rag to provide optimal charging.