Loading... Please wait...
You are signed in with a Trade account - prices shown are discounted
Trusted by 38,000 home owners and 7,800 businesses
Trusted by 7,800 businesses and 38,000 home owners
Shop our bollard lights online today. We have Australia's largest lighting range. Our garden bollard lights include LED bollard lights, commercial grade bollard lights and solar bollards. Applications for outdoor bollard lights include gardens, parks, paths and driveways.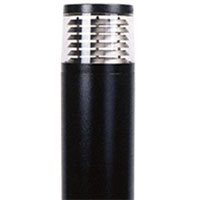 Bollard Lights Tips
Apart from security and safety, bollard lights can also be used to enhance the aesthetics of your garden.
Positioning bollard lights on the opposite side of water features creates beautiful effects as the light bounces from the waves.
Try putting the bollards next to rough walls and trees - this is a great way to make the shadows on the textures come alive.
Don't put too many bollard lights in one space.
To conserve energy, use a timer to ensure the bollards are only lit up at night.
For properties near the beach, use polycarbonate or marine grade stainless steel.
Solar bollard lights are a great alternative to electrical bollards, particularly where you have no power source.