Flood lights are a great way to keep residential and commercial properties brightly illuminated and safe and secure from any unwanted attention. But how best to use the various flood lighting products to their best effect?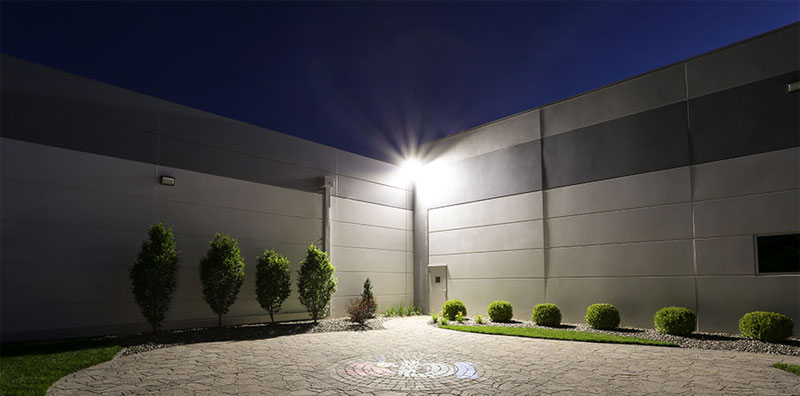 What Is a Flood Light?
A flood light is a very bright, high powered light with a broad beam angle that is used to light up a large area. These days, the vast majority of flood lights are LEDs and are used in commercial areas. Almost all flood lights are weatherproof, so rain will have no detrimental impact on the fitting.
Why Are They Called Flood Lights?
The word 'flood' has nothing to do with water. They are called flood lights because they are flooding the area with light.
Where Are Flood Lights Used?
Flood lights are most commonly used in outdoor areas where a lot of bright light is required, such as stadiums, parking lots, stores, swimming pools, squares, airports, mines, work sites, storage, playgrounds and warehouse exteriors.
Can Flood Lights Be Used In Homes?
Flood lights are used in homes with large gardens, long walkways and driveways and playing areas such as tennis courts.
What Are the Benefits of LED Flood Lights?
LED Flood Lights have the following benefits:
- They are very energy efficient
- They are weatherproof
- They emit very low amounts of heat
- They can withstand extreme variations of temperatures
- They are very inexpensive
- They are very safe
- They are environmentally sound
- They add a lot of security to buildings
Why Are Flood Lights So Bright?
A flood light is so bright because it contains a special reflector that concentrates the light into an intense beam.
What Should Be Considered When Installing Flood Lights?
The following factors should be considered when installing flood lights:
- Mounting height: how high to mount the flood light. As a general rule, for every 10m of ground distance you want to illuminate, you should raise the flood light 5m vertically.
- Spacing: how far apart you should put the flood lights. As a general rule, the spacing between flood lights should be 4 x vertical height.
- Aiming: this is where to direct the flood light. As a general rule, the flood light should be aimed at a point 2/3 of the area you want to light.
What Is the Difference Between a Flood Light and a Spotlight?
Flood lights are normally much brighter than spotlights, and have a broader beam angle.
How Do I Choose a Flood Light?
The following factors should be considered when choosing a flood light:
- Lumens: how bright it is
- CRI: how realistic colour appears
- Colour Temperature: cool white, warm white or daylight white
- IP Rating: how waterproof it is
- IK Rating: can it handle impact and vandalism
- Beam angle: how broadly the light is projected
- Voltage: whether it is 240V or 12V
What is the First Step In Determining My Lighting Requirement?
First off, make an assessment around your property and take careful account of the darkest and most shaded corners. It is also a good idea to get a general overview of local crime level, as flood lights are excellent to increase security.
What Should Always Be Remembered When Installing Flood Lights?
Consider the direction that the light will be shining in, and make sure not to cause any light pollution to neighbouring properties.
What Are Motion Sensor Flood Lights?
Motion sensor flood lights produce bright light when turned on (or tripped) by a sensor. They will turn off again after a moment. These types of lights save on money, as they don't need to be on all night and also operate as a 'surprise factor', which from a security angle acts extremely well as a deterrent to an intruder.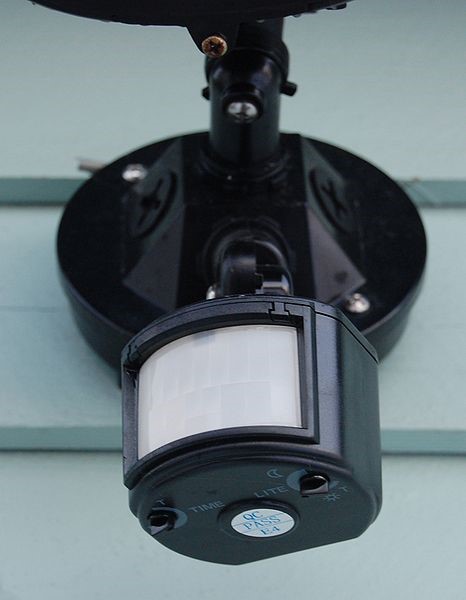 Can Flood Lights Provide Aesthetic Light?
Flood lights are often used for enhancing the aesthetic value of a property. For example, flood lights directed towards trees will bring about a dramatic look of light and shadow.