Loading... Please wait...
You are signed in with a Trade account - prices shown are discounted
Trusted by 38,000 home owners and 7,800 businesses
Trusted by 7,800 businesses and 38,000 home owners
Buy our outdoor spotlights online today. We have Australia's largest lighting range. Our outdoor spotlights include outdoor LED spotlights, remote control spotlights, sensor spotlights and commercial grade spotlights. Applications for outdoor LED spotlights include exteriors of homes, parking lots, gardens, factories, warehouses and work sites.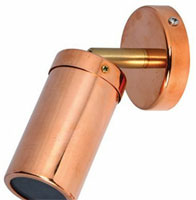 Outdoor Spotlights Tips
Outdoor spotlights with sensors are a great way to improve your home security.
Spotlights can be used to light up interesting garden features such as trees and shrubs.
Spotlights turned up are very effective because people expect lights to be pointed down.
Outdoor spotlights with timers is an excellent way to ensure they are only on at night.
Be aware that spotlights can be quite bright and cause light pollution to your neighbours if not positioned correctly.