Loading... Please wait...
You are signed in with a Trade account - prices shown are discounted
Trusted by 38,000 home owners and 7,800 businesses
Trusted by 7,800 businesses and 38,000 home owners
Buy our deck lights online today. We have Australia's largest lighting range. Our outdoor deck lights include inground deck lights, solar deck lights, string lights, LED deck lights and RGB deck lights. Applications for our waterproof LED deck lights include homes, bars, restaurants, bistros and outdoor dining areas.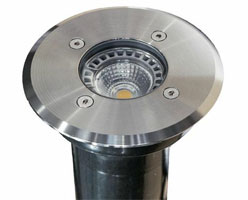 Deck Lighting Tips
To create the best impact and mood and provide the best lighting, your deck should have a number of deck lights.
Be aware where people will be walking and place deck lights along their paths to make your deck safe.
For a perfect atmosphere, add up down lights or flood lights to your deck lights.
Do not put deck lights in areas where they will be projecting into people's eyes, such as where they will be sitting and standing.
Also make sure that your deck lights are not creating light pollution in your neighbours' gardens.