Buy our floor lamps and standing lamps online today. We have Australia's largest lighting range. Our floor lamps include designer standing lamps, twin floor lamps, adjustable floor lamps, lamps with shades and timber floor lamps. Applications for floor lamps include homes, bars, restaurants, hotels, offices and resorts.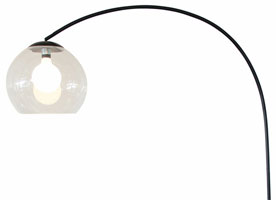 Floor Lamps Tips
Layer your lighting when installing floor lamps, for example with sconces, downlights and pendants. Layering creates superb atmosphere.
Floor lamps are ideal for dark areas such as corners and alcoves.
Position floor lamps next to furniture items including chairs, beds and sofas.
Before installing the floor lamp, determine its purpose. Are you trying to light up a dark spot? Are you illuminating the room?
Ensure that the floor lamp is not glaring into people's eyes when they are sitting down.
If you like the classic look, then go for a straight standing lamp with a cloth shade.