Loading... Please wait...
We are open and shipping Australia-wide
You are signed in with a Trade account - prices shown are discounted
Trusted by 38,000 home owners and 7,800 businesses
Trusted by 7,800 businesses and 38,000 home owners
Buy our solar deck lights online today. We have Australia's largest lighting range. We have solar deck lights with various colours and number of globes. Applications for solar deck lights include homes, bars, restaurants, bistros, patios, pools and outdoor dining areas.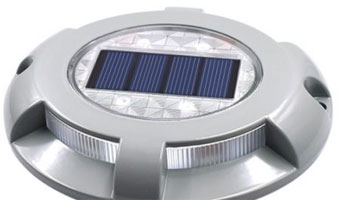 What is a Solar Deck Light?
A solar deck light (also known as a solar patio light) is a solar powered outdoor lighting fixture that provide illumination, safety and security for exterior decking, patio and pool areas. The solar deck light draws its power from a rechargeable battery connected to a solar panel.
Solar Deck Lights Tips
For optimal lighting, you should layer your solar deck lights with other types of lights such as exterior wall lights.
Solar deck lights are a great way to make a party come alive every night!
Ensure that the deck lights do not point directly into people's eyes, so plan where people will be standing and sitting.