Loading... Please wait...
You are signed in with a Trade account - prices shown are discounted
Trusted by 38,000 home owners and 7,800 businesses
Trusted by 7,800 businesses and 38,000 home owners
Shop our path lights online today. We have Australia's largest lighting range. Our path lights include inground lights, bollards, spike lights, sensor lights, ground spot-lights and post lamps. Applications for path lights include homes, hotels, hospitality venues, walkways and tracks.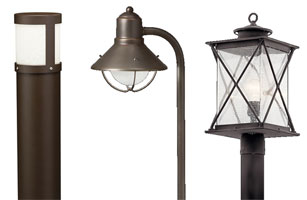 Path Lighting Tips
Light posts and bollard lights are excellent for indicating the boundary of paths, particularly for dark areas or if you require the path to be visible from a distance.
Position lights asymmetrically for improved visuals and efficiency.
Use timers on your path lights so they are only lit up at night. This will conserve electricity.
For properties near beaches, consider marine grade materials.
Solar path lights are great if you have no power sources.
Identify risks along the path such as trees, stairs and corners, and place lights nearby these.