Shop our marine grade lights online today. We have Australia's largest marine grade lighting range. Our marine grade lights include 316 grade stainless steel lights, marine grade wall lights, marine grade garden lights and marine grade indoor lights. Marine grade lights are appropriate for any property within 15km of the coast. See our
guide to marine grade lights
.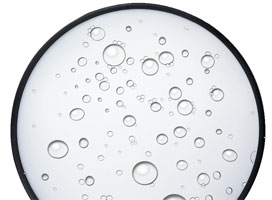 What is a Marine Grade Light?
A marine grade light (also called a coastal light) is a light fitting that is resistant to corrosion from on-shore winds coming from large bodies of water such as the ocean. Typically, marine grade lights should be used by properties within 15km of the coast.
Marine Grade Lights Tips
If you live near the coast, ensuring your lights are marine grade lights will increase their life by many years (sometimes decades).
Look for materials such as 316 stainless steel, carbon steel, 6061 aluminum, polycarbonate and metals coated with special finishes.
You should regularly clean your marine grade lights by wiping them down with a soft rag. Make sure that the rag is not abrasive as that may destroy the corrosion resistance.
It is a common myth that normal stainless steel is marine grade - it needs to be 316 grade stainless steel to be marine grade.
A marine grade light does not necessarily mean it is also waterproof.