Shop our pillar lights online today. We have Australia's largest lighting range. Our outdoor pillar lights include marine grade pillar lights, solar pillar lights, Italian made pillar lights and Colonial style pillar lights. Applications for pillar lights include homes, gardens, parks, paths and fences.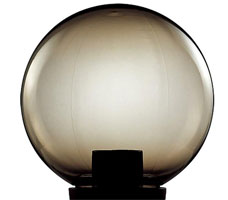 What is a Pillar Light?
A pillar light is an outdoor light fitting that is installed on a post or the top of a fence. Pillar lights are found in parks, gardens and walkways.
Pillar Light Tips
Use you pillar lights for illumination as well as aesthetics.
Pillar lights can be used to cast lovely shadows around your garden.
The standard post size for most pillar lights is 60mm diameter.
Put timers on your pillar lights. This will ensure they are turned off during the day.
Don't install pillar lights in areas where they will disturb your neighbours.