Loading... Please wait...
You are signed in with a Trade account - prices shown are discounted
Trusted by 38,000 home owners and 7,800 businesses
Trusted by 7,800 businesses and 38,000 home owners
Shop our solar street lights online today. We have Australia's largest solar lighting range. Our solar street lights include industrial strength solar street light with various levels of brightness. Applications for solar street lights include roads, walkways, stadiums, tennis courts, schools, office buildings, libraries, gardens and parks.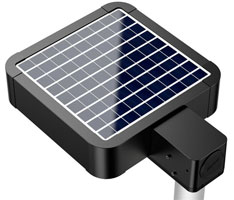 Solar Street Lights Tips
Solar street lights are ideal for businesses and councils wishing to reduce their carbon footprint.
Always allow at least two days for the solar light to get fully charged before allowing the public to use it.
A popular way to embrace solar street lights is in conjunction with solar bollards.
If possible, the solar panels should be cleaned with a soft rag every few months to provide optimal charging.