Loading... Please wait...
We are open and shipping Australia-wide
You are signed in with a Trade account - prices shown are discounted
Trusted by 38,000 home owners and 7,800 businesses
Trusted by 7,800 businesses and 38,000 home owners
Shop our outdoor LED strip lights online today. We have Australia's largest lighting range. Our outdoor strip lights include waterproof LED strips, flexible strips, 12V and 24V LED strips and RGB LED strip lights. Applications for outdoor LED strip lights include signs, steps, pools, bars, exterior floors and walls, patios, outdoor entertainment venues and hotels. See our
LED strip lights guide
.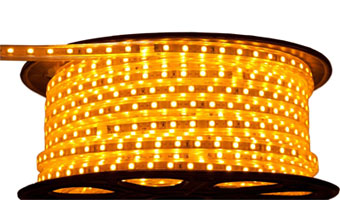 Outdoor LED Strip Lighting Tips
Dimmable outdoor LED strip lights are great for creating good atmosphere and having precise control over the brightness of the strip.
Cut your strips only on the marked cutting lines.
Be aware of what IP rating you need. The most common ratings for outdoor LED strips are IP65, IP66 and IP67.
RGB LED strips can be used in gardens where they create superb effects.
Always make sure that your LED strip lights are installed by an experienced, qualified electrician. They require drivers and profiles, so installing them can be quite complicated.