Loading... Please wait...
You are signed in with a Trade account - prices shown are discounted
Trusted by 38,000 home owners and 7,800 businesses
Trusted by 7,800 businesses and 38,000 home owners
Buy our outdoor downlights online today. We have Australia's largest lighting range. Our LED downlights include dimmable outdoor LED downlights, outdoor surface mounted downlights, outdoor gimbles, outdoor recessed downlights and IP rated downlights. Applications for outdoor downlights include eaves, patios, decks, awnings, commercial premises, apartments and hotels. See
what's new in downlights
.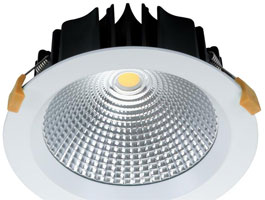 Outdoor Downlights Tips
If you are installing a downlight under an overhanging eave, try to position it about the middle of the overhang.
For a row of outdoor downlights, the spacing should be about 900mm to 1250mm between each downlight.
For entertainment ares such as decks, atmosphere is important so consider dimmable, warm white downlights.
Electricians are not interior designers so do not trust them to create the layout of the downlights.
If the downlight might come into contact with water then it needs to have a high IP rating.