Loading... Please wait...
You are signed in with a Trade account - prices shown are discounted
Trusted by 38,000 home owners and 7,800 businesses
Trusted by 7,800 businesses and 38,000 home owners
Vandal Resistant Ceiling Lights
Vandal Resistant Ceiling Lights
Shop our vandal resistant ceiling lights online today. We have Australia's largest vandal resistant lighting range. Our vandal resistant ceiling lights include IK10 rated ceiling lights, outdoor downlights, outdoor pendant lights, exterior ceiling lights and weatherproof LED batten lights. Applications for vandal resistant ceiling lights include train stations, parking lots, above ground apartment buildings, eaves, patios, decks, awnings and entertainment spaces.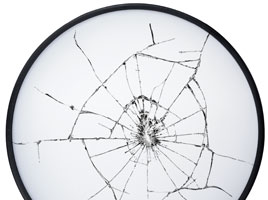 What is a Vandal Resistant Ceiling Light?
A vandal resistant ceiling light (also called a vandal proof ceiling light) is a light fitting that is resistant to impact according to an internationally recognized scale called IK Rating. The IK Rating scale (IK stands for Impact Kinetic) defines ten different levels to withstand impact, with IK10 being the highest.
Vandal Resistant Ceiling Lighting Tips
Whilst IK rating is from IK1 to IK10, you should consider buying a minimum of IK08 for good protection.
IK10 is equivalent to a 10kg hammer being dropped from 40cm height.
Be aware that whilst IK10 provides excellent protection against impact, nothing is 100% vandal proof.
If there is any risk whatsoever of vandalism, always go for IK rated products. The small additional cost is great insurance.