Loading... Please wait...
You are signed in with a Trade account - prices shown are discounted
Trusted by 38,000 home owners and 7,800 businesses
Trusted by 7,800 businesses and 38,000 home owners
Shop our marine grade wall lights online today. We have Australia's largest marine grade lighting range. Our marine grade wall lights include 316 grade stainless steel wall lights, pillar lights, coach lights, exterior wall lights and up down lights. Marine grade wall lights are appropriate for any property within 15km of the coast. See our
guide to marine grade lights
.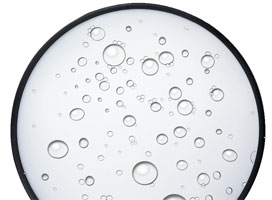 What is a Marine Grade Wall Light?
A marine grade wall light (also called a coastal wall light) is a wall mounted light fitting that is resistant to corrosion from on-shore winds coming from large bodies of water such as the ocean. Typically, marine grade wall lights should be used by properties within 15km of the coast.
Marine Grade wall Lights Tips
If you live near an ocean, then an outdoor wall light that is not marine grade can start to corrode within a year of installation.
Normal stainless steel is not marine grade - it needs to be 316 stainless steel to be marine grade.
A marine grade wall light does not necessarily mean it is also waterproof.
It is critical to maintain your marine grade wall lights by regularly wiping them down with a damp cloth.