Loading... Please wait...
You are signed in with a Trade account - prices shown are discounted
Trusted by 38,000 home owners and 7,800 businesses
Trusted by 7,800 businesses and 38,000 home owners
Shop our spotlights online today. We have Australia's largest lighting range. Our ceiling spotlights include LED spotlights, multi-globe spotlights, adjustable spotlights and marine grade spotlights. Applications for spotlights include homes, cafes, bars, restaurants and shops.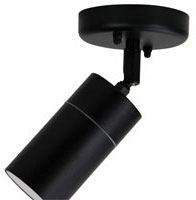 Spotlights Tips
Ensure that your spotlights are focused on interesting features in the room such as unusual furniture and paintings.
Ideally, install your spotlights after you have set up furniture in the room. This will allow you to determine what needs to be lit up and so how to place your spotlights.
A small spotlight at floor level pointed up can look extremely interesting.
Try focusing a few spotlights at the same point with different levels of brightness.
Every spotlight should have a dimmer.
Never point spotlights at points where people's faces will be.