Loading... Please wait...
You are signed in with a Trade account - prices shown are discounted
Trusted by 38,000 home owners and 7,800 businesses
Trusted by 7,800 businesses and 38,000 home owners
Buy our bunker lights online today. We have Australia's largest lighting range. Our bunker lights include LED bunker lights, bulkhead lights, grilled bunker lights, marine grade bunker lights and vandal proof bunker lights. Applications for bunker lights include homes, commercial premises, hotels, resorts, walkways, paths and work sites.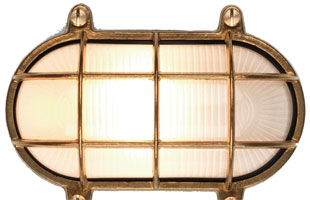 Bunker Lights Tips
Bunker lights can be 240V or 12V so ensure you are aware what your wall outlet is before purchase.
Bunker lights are particularly suited for areas where there is a lot of darkness.
If you are going to be installing a row of bunker lights on a wall, don't leave too much space between them otherwise you will create pools of darkness.
Design where your bunker lights are going to be placed with safety in front of mind.
Bunker lights with timers can save electricity by making sure ensure they are only on at night.
Bunker lights can easily cause light pollution to your neighbours if not installed correctly.