Loading... Please wait...
You are signed in with a Trade account - prices shown are discounted
Trusted by 38,000 home owners and 7,800 businesses
Trusted by 7,800 businesses and 38,000 home owners
Shop our vanity lights online today. We have Australia's largest lighting range. Our vanity lights include LED vanity lights, slimline vanity lights and tri-colour vanity lights. Applications for vanity lights include bathrooms, bedrooms, restaurants, hotels and cafes.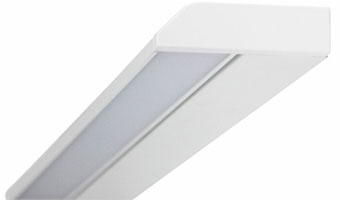 What is a Vanity Light?
A vanity light (also called a mirror light or bathroom light) is a lighting fixture that is installed near a mirror to provide enhanced illumination - commonly found in bathrooms and bedrooms.
Vanity Lighting Tips
The best lighting over a mirror is to have vanity lights on both sides and above, if possible.
Use only LED vanity lights and globes, as this will provide far superior illumination over halogens and fluorescents.
The vanity light you install should be approximately as wide as your mirror.
Position the vanity light about 80mm above the mirror.