Wholesale Lighting
Who we are
Lighting Style is one of the largest wholesalers of lighting in Australia, direct to tradies and businesses - in addition to selling online. We have thousands of wholesale, commercial, trade and industrial customers, and over 15,000 types of lights including indoor, outdoor, decorative, residential, commercial, industrial, smart and solar.

Valued Customers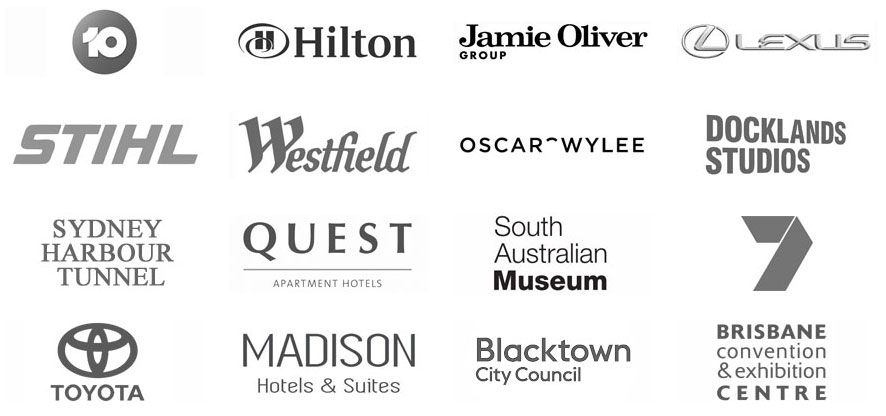 Wholesale Purchases
There are two ways wholesale and commercial customers may purchase from us:
1. Register for our
Trade Discount Program
. Once approved, commercial customers can purchase online with trade discounted prices on our entire range.
2. For orders over $3000 please contact us direct on sales@lightingstyle.com.au letting us know what you need. We will provide you prices that even more heavily discounted.
Range
We have the widest range of wholesale lighting of any supplier in Australia - at more than 10,000 individual product lines. As a result, many companies use us for their entire lighting fitouts because they know that we can fill virtually any specification of any size. For the vast majority of our products, we have bulk quantities on hand (greater than one hundred). For larger purchases we can very easily order more, if we are given a reasonable lead time.
Our Catalog
Our catalog is live online - what you see on our website is currently available (at bulk quantities). In addition, we have access to thousands more products so if you have a requirement for a product that is not on our website, let us know - there is an excellent chance we can source something almost identical.
Industries
We provide advanced lighting solutions and fitouts to construction companies, architects, builders, electricians, councils, interior designers and offices as well as to the retail and hospitality industries. Our capability includes advanced lighting design so we can ensure you get exactly the right lighting solution for your space.
Quality
We source only the most beautiful, refined and high performance lighting that has gone through rigorous quality assurance.
Expect the best prices
As a result of our superb business model, low running costs and economies of scale we can provide huge discounts to our wholesale customers - particularly for bulk orders.
Contact
Telephone: 03 9191 8330
Email: sales@lightingstyle.com.au