Loading... Please wait...
You are signed in with a Trade account - prices shown are discounted
Trusted by 38,000 home owners and 7,800 businesses
Trusted by 7,800 businesses and 38,000 home owners
Buy our outdoor wall lights online today. We have Australia's largest lighting range. Our outdoor wall lights include marine grade wall lights, bunker lights, coach lights, exterior wall lights, flood lights, outdoor spotlights, step lights, sensor lights, outdoor house lights and up down lights. Applications for outdoor lights include homes, apartments, commercial premises, parks, gardens, hotels, resorts and work sites.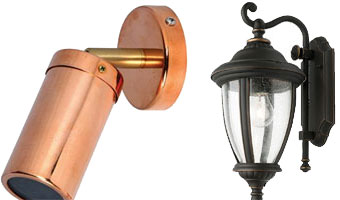 Outdoor Wall Lighting Tips
Make sure you understand the difference between 12V or 240V outdoor wall lights.
For entertainment areas, get warm white (3000K) outdoor wall lights.
Design your outdoor wall lighting with security and safety front of mind.
Think about using timers to save electricity.
Outdoor wall lights can be quite bright so consider your neighbours.